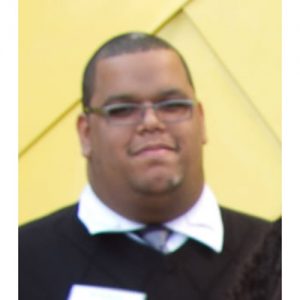 Virginia Beach, VA
Chemistry
Norfolk State University
---
What are your research interest(s)?
Using biomedical techniques, to find and study the enzyme responsible for diabetes
What are your interests outside of school?  What do you like to do for FUN?
I like to play pranks on my friends and to go to the beach with my best friends.
How did you hear about the ACCESS program? Why did you apply?
I heard about ACCESS through surfing the Internet for graduate processes. I figured it would help me prepare for graduate admissions, and give me a first-hand view of cutting-edge research labs.
What were some interesting/fun things you did at ACCESS and/or people you met?
I enjoyed the duck tour! I also made some networks with individuals at various institutions.
What was your favorite part of the weekend and why?
My favorite part of the weekend was catching the train and exploring Boston's nightlife.
What benefits did you reap from the program?
I gained knowledge on how to make my graduate application competitive.
Are you planning on applying to/attending Graduate School now?  If so, where?
I will be attending graduate school at Eastern Virginia Medical School in their Biomedical Sciences program in the fall of 2012.
Where do you see yourself in 5 years? 10 years?
In five years, I plan on receiving my Ph.D. in biomedical sciences from Eastern Virginia Medical School, and I will seek employment in the FDA as a clinical researcher.