Research Interests:
Nanochemistry and materials chemistry.

Interests outside of school/research:
I play soccer and enjoy spending time with my friends and family.

How did you hear about the program? Why did you apply?
I learned about ACCESS through the Minority Biomedical Research Support-Initiative for Maximizing Student Development (MBRS-IMSD) program director at SDSU.

What were some interesting/fun things you did at ACCESS and/or people you met?
It was interesting to visit MIT and meet the faculty. I really enjoyed learning about the different career paths that the faculty and former students have taken to be where they are now.

Favorite part of the weekend and why?
My favorite part of the weekend was attending Professor Robert Langer's lecture.
Do you think you benefitted from the program – did it help you in any way?
Why or why not?
I learned in more detail what it would be like to be a graduate student. Throughout the weekend I realized that a Ph.D. was attainable and was the next step for me.

Prior to attending ACCESS, did you have plans to apply for graduate school? How did ACCESS impact your decision?
Yes, I was already planning to apply to graduate school. Attending ACCESS reaffirmed that a Ph.D. in Chemistry was what I truly wanted.

Are you planning on applying to graduate school now? If so, where?
I applied this last fall. I will be attending either UCLA or UC Irvine.

Where do you see yourself in 5 years? 10 years?
I will hopefully be finishing my Ph.D. in Chemistry in 5 years. Within the next 10 years, I see myself either teaching at a university or possibly working at a National Laboratory.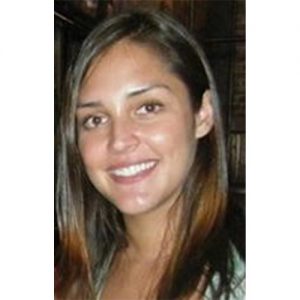 Granada Hills, CA
Chemistry
San Diego State University