Research Interests:
I would like to stick around research that is trying to help the world go greener.

Interests outside of school/research:
I love performing in plays, singing in the choir, and doing community service.

How did you hear about the program? Why did you apply?
I heard about the program through a University program we had. I applied because I needed guidance to see if I wanted to go to graduate school after I graduated.

What were some interesting/fun things you did at ACCESS and/or people you met?
The most interesting things we did outside of the daily events has to be the dinner with the graduate students to a great Indian Restaurant, going on the Duck Tour of Boston, and the reception dinner at the MIT Museum. Everything MIT planned was something I hadn't experienced and it was so much fun. The Chemical Engineering group, my group, was funny, intelligent, and very laid back.

Favorite part of the weekend and why?
Everything they had planned was something I hadn't experienced and it was so much fun.  My favorite part of the weekend was exploring the city with some members of the Access group.

Do you think you benefitted from the program – did it help you in any way?
Why or why not?
Yes, I benefitted a lot from the program. It gave me a better idea of what graduate school was like. The program allowed me to see there are many ways to have a compromising career. It showed me that you can successfully go to graduate school and then go on to the industry.

Prior to attending ACCESS, did you have plans to apply for graduate school? How did ACCESS impact your decision?
No, I did not have plans to apply to Grad School. Truthfully I didn't understand what Graduate School was all about. I am now looking into going into GS when I graduate.

Are you planning on applying to graduate school now? If so, where?
I don't know if I am going to GS, but I am definitely looking into it now.
Where do you see yourself in 5 years? 10 years?
In 5 years of graduating from Southern University and moving into an industry job or Graduate School. In ten years I want to be out of school, whether I decide to go to GS or not. In 10 yrs, I want to have a family and supporting my undergraduate alma mater

Anything else you want to share?
Anyone who is on the fence about grad school or who does not know what it is all about, much like me, should definitely apply to go to the DOW-MIT ACCESS.  It gives you viable and valuable information that will help you understand and decide what is best for you.

What's new with you?
This summer I am doing an internship with Shell in New Orleans. I am trying to see what the Industry has to offer before I make my Graduate School decision.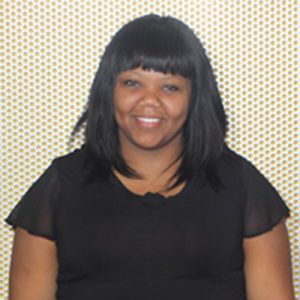 Chicago, IL
Chemistry and Chemical Engineering
Minor: Theater
Southern University
and A&M College