Research Interests: Nanomaterials, alternative fuels…

Interests outside of school/research:
For fun, I like to read, spend quality time with my family, and go out with my friends. I enjoy learning new languages (I'm currently trying to learn Mandarin), going to the beach, which is 10 minutes away from home, and surfing the web for videos on new technologies and interesting people, things, and events.

How did you hear about the program? Why did you apply?
I heard about it while I was doing the Amgen Scholars Program this summer, performing research in a chemical engineering laboratory. It seemed like a great opportunity to get to know what doing a Ph.D. in chemical engineering would really be like.

Interesting things you did at ACCESS and people you've met?
The whole weekend was packed with interesting conferences, a very dynamic and out-of-the-ordinary communication workshop, and a two-minute drill, where we had to present a research topic of our interest to faculty and fellow program participants in less than two minutes. This helped me step out of my comfort zone and improve my overall presentation and communication skills.

Favorite part of the weekend and why?
We had social activities and receptions where we were able to meet and talk to professors and MIT students, allowing us to get a real feeling from personal experience of what life and work at MIT is like for a graduate student. This and the Duck Tour, because I can't think of a better way to get an overall glimpse at what the beautiful city of Boston has to offer.

Prior to attending ACCESS, did you have plans to apply for graduate school? How did ACCESS impact your decision?
Absolutely. Before doing the program, a graduate career in chemical engineering was appealing to me. But now, I don't see any reason why I wouldn't do it. In a panel of alumni, we were told that a Ph.D. is not for everyone. That if you feel the urge to do research and everything that it entails, then you should do it. This program gave me that.

Where do you see yourself in 5 years? 10 years?
In 5 years I see myself doing my Ph.D. at MIT. I still don't see myself in 10 years. Hopefully, I'll be already finished with my Ph.D.

Anything else you want to share?
Thank you for this opportunity. I wish we could do the ACCESS more than once. I'd love to go back to MIT.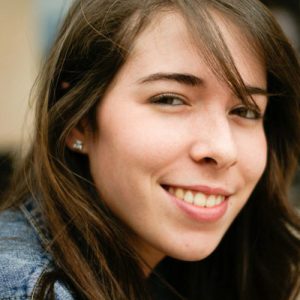 La Habana, CU
Chemical Engineering
Polytechnic University of Puerto Rico