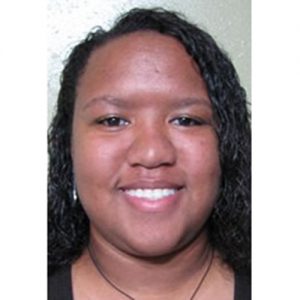 New Orleans, LA
Biochemistry
Xavier University
---
What are your research interest(s)?
DNA, biochemistry, genetics
What are your Interests outside of school and research?  What do you like to do for FUN?
I love to do art, especially photography and oil painting. I also enjoy doing puzzles, from jig-saw puzzles to Sudoku, playing video games and watching movies. I also love to travel.
How did you hear about the ACCESS program? Why did you apply?
One of my advisors informed me about the program. I applied because I believed that it would be a great experience to learn more about graduate school and about MIT as well, and to network with others.
What were some interesting/fun things you did at ACCESS and/or people you met?
The Duck tour of Boston was very fun, and I also enjoyed the two-minute drills.
What was your favorite part of the weekend and why?
My favorite part was the Duck boat tour because I have never toured a city like that before.
Do you think you benefited from the program – did it help you in any way? Why or why not?
Yes, the program helped me finalize my decision in going to graduate school as well as provide additional information that could help me in this path.
Prior to attending ACCESS, did you have plans to apply for Graduate School? How did ACCESS impact your decision?
Before ACCESS, I did plan to apply for Graduate School, but I was not so sure about the process to do so. ACCESS gave me the tools I need to start my journey.
Are you planning on applying to/attending Graduate School now?  If so where?
I do plan on applying to Graduate School. I still haven't decided where just yet.
Where do you see yourself in 5 years? 10 years?
In 5 years, I see myself earning my Ph.D. In 10 years, I see myself working either for a government agency, like the CDC or EPA or in industry.