Research Interests:
Materials chemistry, nanotechnology, and energy storage: lithium-ion batteries, more specifically.

Interests outside of school/research:
I love to travel. I love to travel anywhere — long or short road trips, flying within the US and internationally. I love seeing new places, meeting new people, and learning about new cultures. It's AMAZING!

How did you hear about the program? Why did you apply?
My research advisor informed me about the program. I applied because I know that MIT is a great school and I thought the program would be a great opportunity to learn about graduate school and network. Turns out I was right!

What were some interesting/fun things you did at ACCESS and/or people you met?
Driving the Duck boat during our tour of Boston was really fun! I met a lot of great professors as well as students both near to and far from Xavier University.

Favorite part of the weekend and why?
My favorite part of the weekend was the 2-minute drills session because it gave me an opportunity to showcase my research and to get feedback from MIT professors as well as other ACCESS scholars. I admit I was afraid at first, but when it was over I was very relieved and proud of myself.

Do you think you benefitted from the program – did it help you in any way?
Why or why not?
MIT ACCESS was beneficial because I learned great presentation skills and tips. I also got the chance to meet some great people and talk with graduate students from various walks of life. The research presentations that I was privileged to see were amazing.  It was just a great experience overall.

Prior to attending ACCESS, did you have plans to apply for graduate school? How did ACCESS impact your decision?
I planned to apply to graduate school prior to attending ACCESS. After gaining insight about graduate school, I am certain that it is the perfect fit for me, and I have ACCESS to thank.

Are you planning on applying to graduate school now? If so, where?
I am planning to attend graduate school at the Georgia Institute of Technology.

Where do you see yourself in 5 years? 10 years?
In five years I see myself very close to earning my Ph.D. In ten years I want to be either working in industry or settling into a teaching position at a university.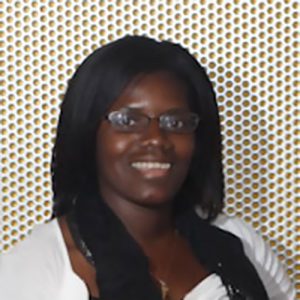 Mansfield, LA
Chemistry
Minor: Mathematics
Xavier University